About James & PottersBarBrighton

Welcome to the PottersBarBrighton website – window to a world of hand-built porcelain and stoneware created in a studio in a corner of a secluded exotic walled garden behind one of the Georgian townhouses on the Kemptown seafront in Brighton, England!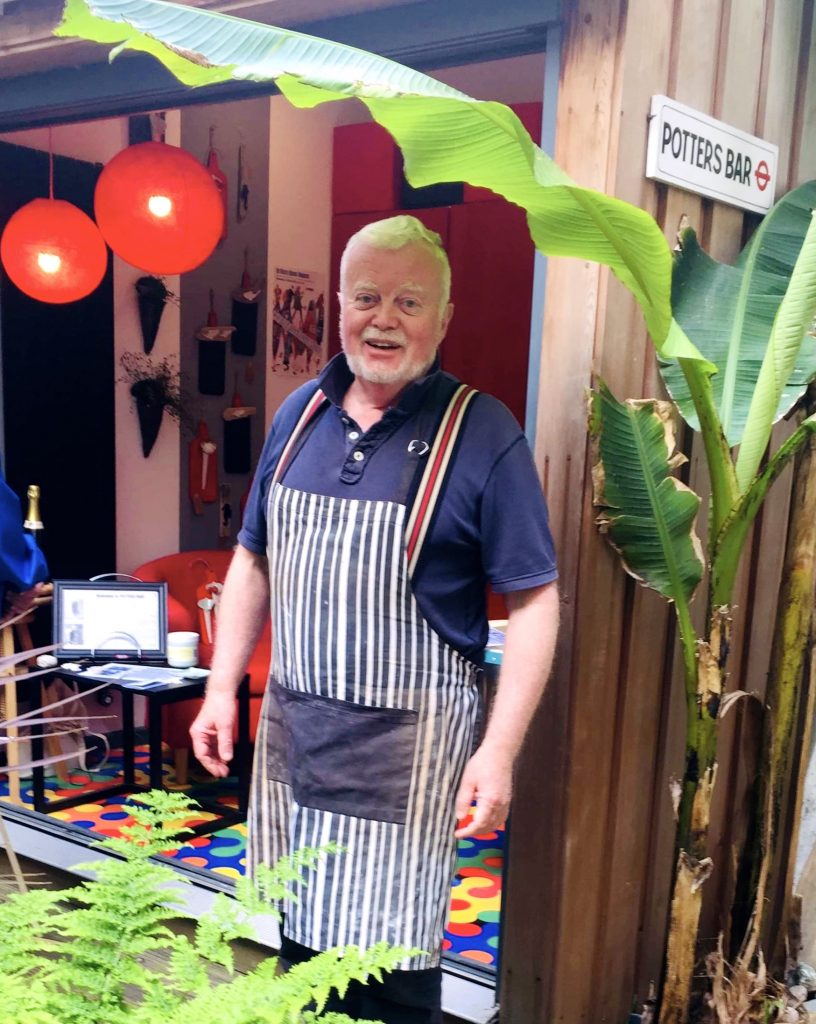 My name is James Foley and I have had a number of incarnations in life.
First, there was the CockPIT – 25 years flying Nimrods in the RAF.
Next, there were 20 years in a PulPIT – as a CofE vicar, most recently in a parish just north of Brighton.
Now I have my ClayPIT ceramic studio and my garden, the home of PottersBarBrighton!!!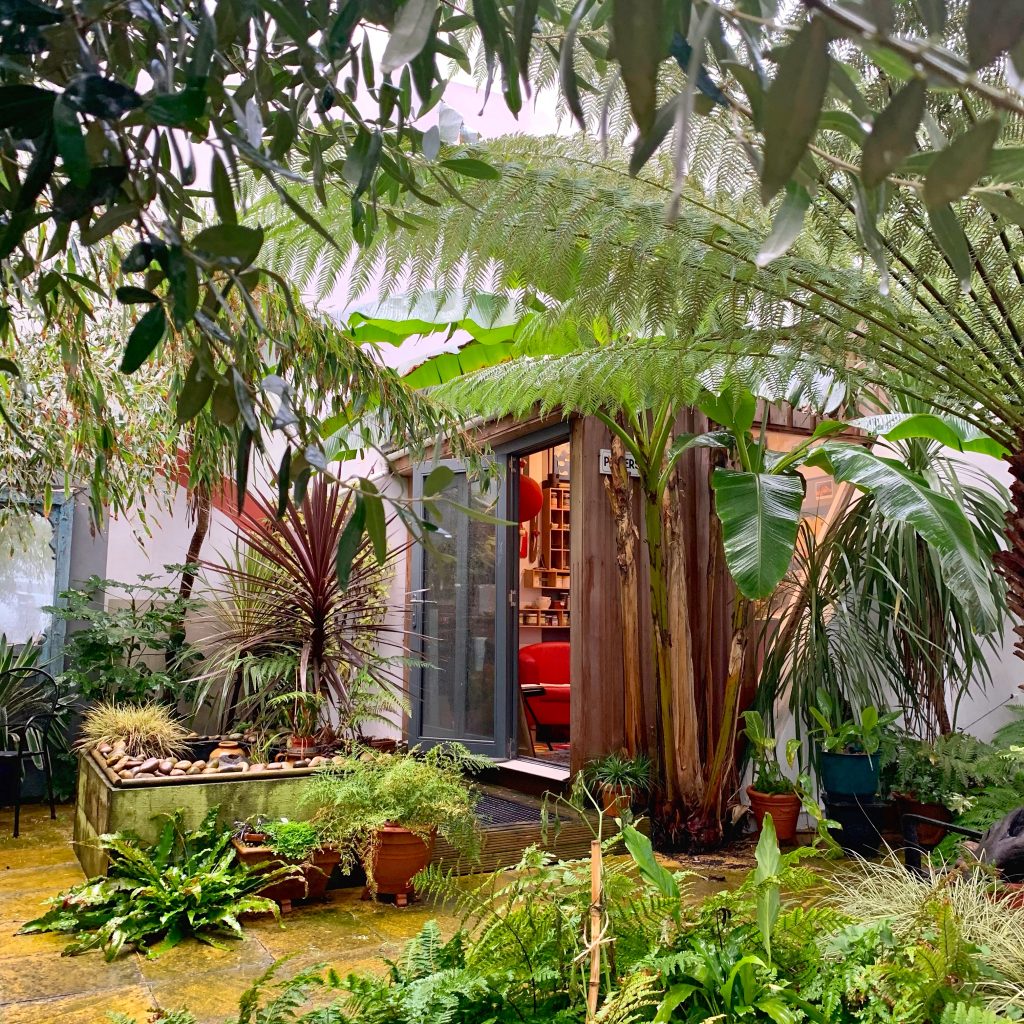 I designed the studio myself and had it constructed by a local builder. I had been skiing in Zermatt, Switzerland, at about the time that it was designed and there was an English Pub there – Potters Bar! What a good idea, I thought and the studio has become multi-purpose! A sign-writer friend agreed and made the Potters Bar sign for me. It's as good for a G&T as it is for a spot of hand-building clay!
I was taught at the Wrecclesham Pottery near Farnham over 20 years ago. Now, I mainly work in hand-built porcelain, white and black stoneware and I like to use drift wood and shells from the beach over the road to create texture or to mount my pieces.
In recent years I have been inspired and influenced by the Japanese 'Mingei' or Arts & Crafts Movement. Hamada was one of the main proponents a century ago and he shared his ideas and methods with Bernard Leach in St Ives where my interest in studio ceramics started 30 years ago.
My understanding is that 'Mingei' was an oriental equivalent to the British Arts and Crafts Movement, which reacted to the artistic and design sterility that arose from factory mass-production of ceramics. I like to hand-build and delight in the fruit of the kiln in which, not only is every piece unique but it is 'imperfect', too. The Japanese call the beauty found in imperfection, 'Wabi Sabi'. I love the way in which I have no control over my fine porcelain bowls and they will turn out whatever shape they choose! And the glaze is just as unruly! It will never behave in the same way twice and so opening the kiln after a glaze firing is always a matter of excitement!
I'm afraid that I'm incapable of turning out 6 identical mugs or plates, but I wouldn't want to do so, anyway. IKEA has cornered that niche in the market!
Similarly, I have recently started to experiment with the Japanese art of golden Kintsugi repair, in which I deliberately 'invite' a pot to fracture in the kiln by mixing porcelain and stoneware clays, which have different contraction rates. Then I repair them with real gold in a contemporary version of the traditional Japanese technique, which took weeks and used resinous lacquers. Modern epoxy is less effective, but much easier. The technique has been called 'Beauty from Brokenness" and has been taken up by psychotherapists as well as potters!